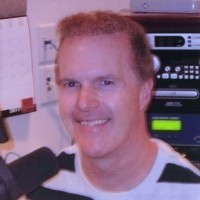 Joe Casper
I'm Joe Casper, afternooner on Wisconsin 106. I love everything about this radio station and central WI.  I grew up not too far from here, on Little
Green Lake near Markesan WI.  I've got a family of 5, and we are all active
with walking, biking, water sports on the lake, and travelling.  I've been a
radio guy for a few decades, and have enjoyed every bit of it.  My goal with
this radio station is to give you an awesome variety of great music, to keep
you informed about what is happening in central WI, and to have fun.
Thanks for listening, and please feel free to get in touch with me:
Joe@Wisconsin106.com